DAMN                    
(stylized as DAMN.) is the fourth studio album by American rapper Kendrick Lamar.[1] It was released on April 14, 2017, by Top Dawg Entertainment, Aftermath Entertainment and Interscope Records.[2] The album features production from a variety of record producers, including executive producer from the Top Dawg Entertainment label-head Anthony "Top Dawg" Tiffith, Sounwave, DJ Dahi, Mike Will Made It and Ricci Riera; as well as production contributions from James Blake, Steve Lacy, BadBadNotGood, Greg Kurstin, The Alchemist and 9th Wonder, among others.
The album, DAMN., peripherally mentions Donald Trump—it talks about Lamar's personal issues with Fox news, and how the election impacted black communities—but it does very little to directly take on our current president. This wasn't out of fear or oversight on Lamar's part, obviously. This was because Trump doesn't interest Lamar. As he told Rolling Stone in a new interview:
I mean, it's like beating a dead horse. We already know what it is. Are we gonna keep talking about it or are we gonna take action? You just get to a point where you're tired of talking about it. It weighs you down and it drains your energy when you're speaking about something or someone that's completely ridiculous. So, on and off the album, I took it upon myself to take action in my own community. On the record, I made an action to not speak about what's going on in the world or the places they put us in. Speak on self; reflection of self first. That's where the initial change will start from.
He might be the greatest rapper of his generation—one who's massively influential, popular, and respected—but he knows his limitations. Lamar isn't going to say "Fuck Donald Trump" and convert millions of Americans. He's not going to outline specific bills or policies or talk shit about Chris Christie hanging out on a beach. No, Lamar is more nuanced than that. He's not going to give Trump more power by saying his name—he's going to tell the stories that actually matter.
Kendrick Lamar to perform at halftime for National Championship.
Sit down, be humble: on Dec. 19, ESPN announced that rapper Kendrick Lamar will be the halftime performer at the College Football Playoff National Championship on Jan. 8. It will be Judged by a panel of Politicians for a Rotten Tomato Review.
Lamar, who is a seven-time-Grammy winner, will be making history as the first ever halftime performer for a College Football Playoff National Championship game That will be Judged by the President . The performance will take place in Atlanta's Centennial Olympic Park, near Mercedez-Benz Stadium, where the football game is being held. Lamar's performance will be telecast during halftime. There will be an online poll to score the Artist's performance sponsored by Twitter.
The artist will perform a number of his different hits from throughout his career. It's very likely that at least a few will be from his recent and critically-acclaimed album, "DAMN." Fox news will be there to Roast each song that is performed.
Since the April 4, 2017 release of "DAMN.", the album has been garnering critical praise and commercial success. It sold over 600,000 copies in its first week and was certified platinum by the Recording Industry Association of America in May of 2017, only one month after its release. The album received seven Grammy nominations in December, which brings the rapper's total career nominations to 29. All is on the line because if Donald Trump Gives this performance a low score.. Kendrick could lose everything.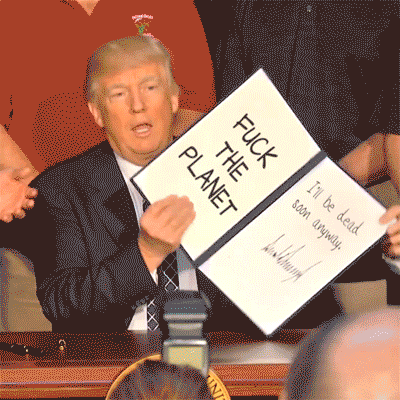 It's safe to say that Lamar's performance will draw quite a crowd since it's a free, non-ticketed event. Whether the rapper is a fan of the Dawgs is yet to be seen but fans on both sides are sure to appreciate his music.